Forty Acres Lawn Care wants you to know that there are clean-cut lawn mowing crews serving San Antonio!
We know we are not the only clean-cut lawn mowing service in San Antonio serving ZIP Codes 78249, 78250, and 78254. But, we also like to check out our competition and some of the local grass cutting services' appearance is a little sketchy, to say the least.
Neighborhood Focused Lawn Services
At Forty Acres Lawn Care we specialize in maintaining residential lawns especially lawns located in neighborhoods and HOAs.  Some companies offer their services to residential and commercial clients, we cater to residential clients.
We operate our business with professionalism!
If you choose to contact us for your lawn maintenance needs in San Antonio, you can expect prompt and courteous service from a local lawn care professional.  We are a small, local business here in San Antonio, you will be working directly with the company owner, Ryan Morales.
Our crews will show up in a company truck and in uniform.  This makes it very clear who we are and what we are doing so there is no confusion or reason to be alarmed.  Many of our competitors are still riding around in unmarked trucks wearing some clothing they don't mind getting dirty.  This is not an acceptable business practice in our opinion.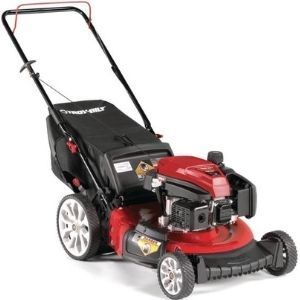 We'll Cut Your Grass With A Smile On Our Face!
What can we say, we love what we do and it shows!
Many of our lawn mowing customers are growing families with young children.  At Forty Acres Lawn Care, we almost expect kids' toys, or dogs' toys for that matter, to be left on the lawn from time to time.  We're going to pick them up and move them to a safe location before we mow your grass!
This is just part of the job when you cater to residential customers!

Contactless Estimates and Contactless Payment Options
Yes!  We are well aware of COVID-19 and know Texas has seemingly been hit harder than other parts of the country.
Even before anyone knew what the Coronavirus was, we had implemented contactless estimates and contactless payment options.  Since we didn't just scrabble to get a solution in place, you can expect a smooth and easy process requesting your estimate and options to pay your invoice online whether you are on a computer or phone.
Can we get you a lawn mowing price estimate today?
We have room in our lawn mowing schedule and would love to add your lawn to our list.
Call Ryan today or request your mowing estimate online.  We're going to call or email you back with a no-obligation estimate for your consideration.  Please feel free to ask any questions you have for us.
We almost forgot!  When you get on our schedule, you can expect us to show up on the same day and approximately the same time each week.  No more wondering what day of the week your lawn is going to get mowed!