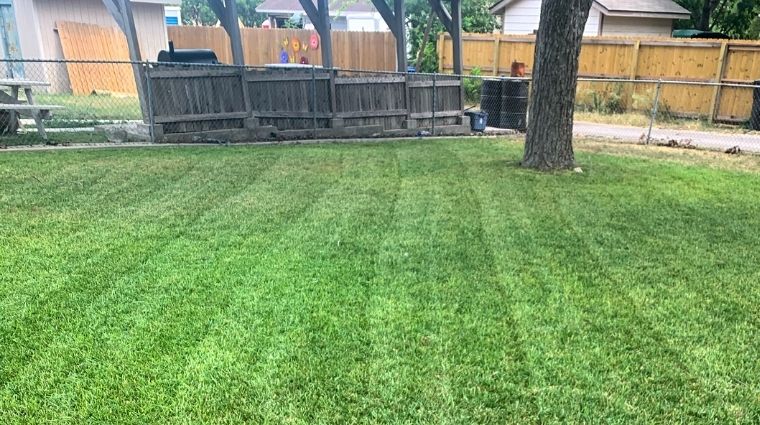 We know you have questions!
Please feel free to contact us to get your specific questions answered.
Below we have provided the most common questions and answers we have received. 
Is it free to request a lawn care quote?
Forty Acres Lawn Care offers free online quotes.
We want to provide a great customer experience, and that starts with a quick, hassle-free quote.
We strive to send out quotes as quickly as possible for our potential customers so you can move on with your to-do list.
Why did you start your lawn care business?
I have been mowing lawns since I was a young kid with my dad. I decided I really enjoyed being outdoors and helping others. This industry was a perfect match for my personality. I pride myself on providing a great service and building lasting relationships with customers.
What payment methods do you accept?
Forty Acres Lawn Care accepts online payments. Our customers can pay an online invoice with a credit or debit card. We have found that this is the most convenient form of payment for us and our customers. We offer pay-per-cut. This means that after we provide a service to the customer, we will send an online invoice which can be paid with a credit or debit card. This process avoids the outdated payment method of leaving cash or a check under the doormat. Also, this helps by lowering our accounts receivable and ensures that we get paid for the work we provide.
How do I request a quote for lawn mowing?
You can request a quote through our website, or call/text at 210-912-5628.
What areas of town do we service?
We service San Antonio ZIP Codes 78249, 78250, and 78254. In order to maintain the quality our customers expect, we service properties that are similar in size and ones that are in the same general area.
Can you give me a quote over the phone?
In order to provide the most accurate quote, we ask to look at the property in person. This ensures that all the services provided will be quoted at a fair price.
Do I have to be home to pay you after you mow my lawn?
No. We offer online payments via invoice. This means we send an invoice for the service we have provided. This requires no meeting with the customer. This is the most convenient way of payment we have found.
Do you offer landscape construction services?
We do not offer any landscape construction services. We believe in quality and reliability. In order to focus on those two areas, we decided to limit our services to a few services focused on lawn mowing and shrub trimming. We want to be experts in the maintenance of lawn care. This keeps our quality high and our customers happy.
What if I am not satisfied with the service I was provided?
We have a 100% satisfaction guarantee. If you are not happy with the service provided, we will gladly fix the issue until you are 100% satisfied.
What if it rains on the day of my scheduled lawn mowing service?
We will contact you if it rains on the day your lawn is scheduled to be mowed. We will give you a heads up if we cannot stop by that day due to your lawn being too wet. We will resume your scheduled service after it has stopped raining.