Landscape Maintenance
Forty Acres Lawn Care maintains some of the nicest landscapes in Northwest San Antonio. No shrub trimming job is too big or too small. We are even going to remove your weeds while we are at it!
Your satisfaction is 100% guaranteed.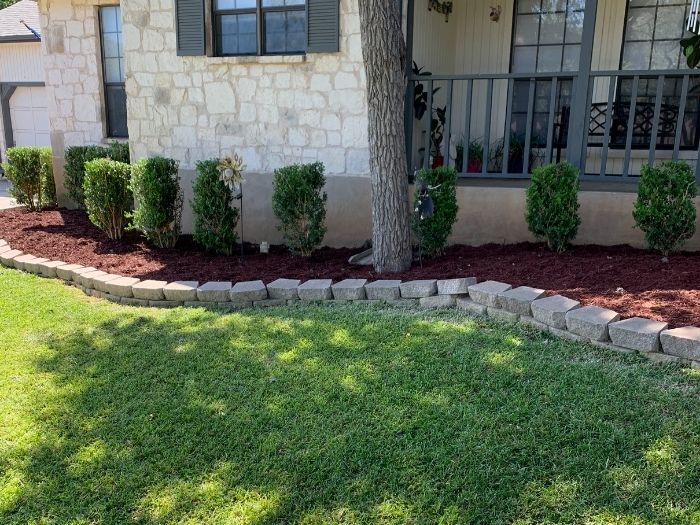 Pruning and Weeding
Having a properly maintained landscape adds great curb appeal to your property.
Our landscape maintenance service includes trimming all plant material and removing the clippings plus pulling any weeds in your landscape beds while we are at it.
These 2 simple services will keep your landscape looking beautiful year-round without breaking the bank.  Request your free online estimate today!
Flower Bed Care
Our gardening services include shrub, bush, and other plant trimmings, along with weed removal from your landscape beds.
We prefer to remove weeds from your landscape bed without using chemicals! This will ensure the safety of the other plants in your landscape beds. We're going to pull them out roots and all!
Our bed maintenance service includes:
Professional pruning
Weeds pulled by hand