Lawn Mowing
Lawn mowing is our most popular service offered. We'd love to take the time and stress away from cutting your grass for you like we are already doing for your neighbors.
Your satisfaction is 100% guaranteed.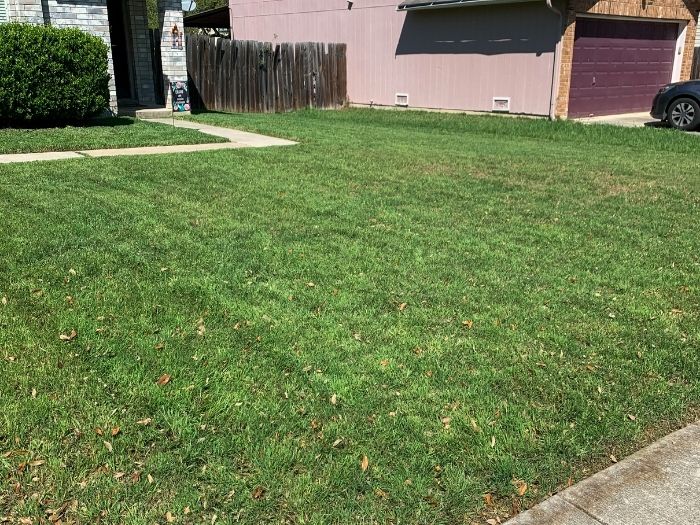 Mowing Service Details
Forty Acres Lawn Care offers weekly or bi-weekly grass cutting in San Antonio. Our lawn mowing service includes everything you would expect from a professional lawn service as outlined below.
Each mowing service is performed with well-maintained lawn equipment in order to ensure the best quality cut of your turf.
Every mowing service includes:
Mowing the entire lawn
Edging all concrete borders
Trimming around obstacles
Blowing off all hard surfaces
Relax!  We mowed the lawn while you were at work today.
Let us handle your lawn mowing needs.
Many of our clients have school-age children active with after-school activities and sporting events leaving them with little time to mow their own lawn.
Some of our clients simply don't want to mow their own lawn!
A growing portion of our customers are getting to an age where they just aren't physically able anymore.
No matter the reason you are in the market for a mowing service, we are here to help.